About this manual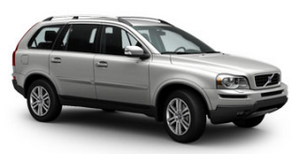 • Before you operate your vehicle for the first time, please familiarize yourself with the information found in the chapters "Instruments and controls" and "Starting and driving."
• Information contained in the balance of the manual is extremely useful and should be read after operating the vehicle for the first time.
• The manual is structured so that it can be used for reference. For this reason, it should be kept in the vehicle for ready access.
Footnotes
Certain pages of this manual contain information in the form of footnotes at the bottom of the page. This information supplements the text that the footnote number refers to (a letter is used if the footnote refers to text in a table).
Display texts
There are several displays in the driver's field of vision that show messages generated by various systems and functions in the vehicle.
These texts are indicated in the Owner's Manual by being in slightly larger type than the surrounding text and are printed in gray, (for example: Selezione rete).
See also:
Fast forward/reverse
Press and hold the buttons to fast forward/reverse. This is done at one speed for audio files but several speeds can be chosen for video files. Press the buttons several times to increas ...
Driving through water
• The vehicle can be driven through water up to a depth of approximately 10 in. (25 cm), at a maximum speed of 6 mph (10 km/h). • Take particular care when driving through flowing water. • Cle ...
RSE-AUX connectors and 12-voltsocket
The three color-coded (yellow-white-red) RSEAUX connectors can be used to connect an auxiliary device to the RSE system. Always follow the connection instructions provided with the auxiliary devic ...