Volvo XC90 Owners Manual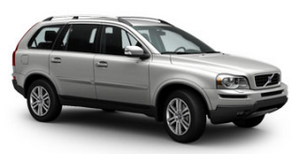 h1 {color: red;} h2 {color: green;} h3 {color: blue;} h4 {color: #FF00FF;}
See also:
Types of lists used in the manual
Procedures Procedures (step-by-step instructions), or actions that must be carried out in a certain order, are arranged in numbered lists in this manual. If there is a series of illustrations asso ...
Cargo area
Located behind the upholstery on the left side of the cargo area Positions NOTE Please consult a Volvo retailer's Parts department for the most up-to-date specifications. ...
Laminated glass
This glass is reinforced to help provide protection against break-ins and improved sound insulation in the passenger compartment. The windshield, laminated panoramic roof and other windows ...