Volvo XC90 Owners Manual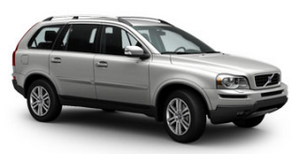 h1 {color: red;} h2 {color: green;} h3 {color: blue;} h4 {color: #FF00FF;}
See also:
2012 Volvo XC60 Review
I had high hopes for the 2012 Volvo XC60. I recently (reluctantly) ended a long-term relationship with my own beloved Volvo, a C30, because it no longer fit my evolving family. Having recently added ...
Driving Impressions
Serving as a thoroughly civilized, tightly constructed road machine, the XC70 cruises effortlessly. A touch on the gas pedal can make the car leap ahead, whether the driver is starting off from a ...
Limitations
Even if a fairly small section of the screen image appears to be obstructed, this may mean that a relatively large area behind the vehicle is hidden and objects there may not be detected until the ...