Volvo XC90 Owners Manual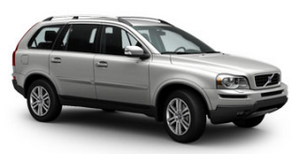 h1 {color: red;} h2 {color: green;} h3 {color: blue;} h4 {color: #FF00FF;}
See also:
Introduction
The vehicle's media player is equipped with Bluetooth® and can play streaming audio files from a Bluetooth® device such as a cell phone or personal digital assistant (PDA). Navigation and cont ...
Replacing the sealing compound container
The sealing compound container must be replaced if: • the tire sealing system has been used to repair a tire. • the container's expiration date has passed (see the date on decal). NOTE • Aft ...
Towing vehicles with front wheel drive/All Wheel Drive
Volvo recommends the use of flat bed equipment. If wheel lift equipment must be used, please use extreme caution to help avoid damage to the vehicle. In this case, the vehicle should be towed wi ...