Types of lists used in the manual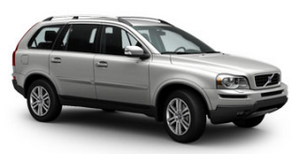 Procedures
Procedures (step-by-step instructions), or actions that must be carried out in a certain order, are arranged in numbered lists in this manual.
1 If there is a series of illustrations associated with step-by-step instructions, each step in the procedure is numbered in the same way as the corresponding illustration.
A Lists in which letters are used can be found with series of illustrations in cases where the order in which the instructions are carried out is not important.

Arrows with or without numbers are used to indicate the direction of a movement.
If there are no illustrations associated with a step-by-step list, the steps in the procedure are indicated by ordinary numbers.
Position lis

Red circles containing a number are used in general overview illustrations in which certain components are pointed out. The corresponding number is also used in the position list's description of the various components.
Bullet lists
Bullets are used to differentiate a number of components/functions/points of information that can be listed in random order.
For example:
• Coolant
• Engine oil
See also:
General functions
RADIO button for selecting the AM, FM1, FM2, Sirius1* or Sirius2* wavebands. Number key buttons (0-9) Navigate among the menu alternatives in the display by turning TUNE. Confirm your selec ...
Calling a contact
The dialogue below enables you to call the predefined contacts in your cell phone. See the phone's user's guide if necessary. The user initiates the dialogue by saying: Phone > call contact ...
Clock
Clock and setting control 1 - Display 2 - Control for setting the clock Turn the control clockwise/counterclockwise to set the time. The set time is shown in the information display. The clock ...