Types of lists used in the manual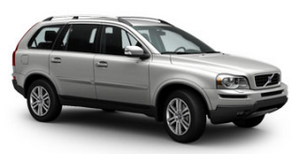 Procedures
Procedures (step-by-step instructions), or actions that must be carried out in a certain order, are arranged in numbered lists in this manual.
1 If there is a series of illustrations associated with step-by-step instructions, each step in the procedure is numbered in the same way as the corresponding illustration.
A Lists in which letters are used can be found with series of illustrations in cases where the order in which the instructions are carried out is not important.

Arrows with or without numbers are used to indicate the direction of a movement.
If there are no illustrations associated with a step-by-step list, the steps in the procedure are indicated by ordinary numbers.
Position lis

Red circles containing a number are used in general overview illustrations in which certain components are pointed out. The corresponding number is also used in the position list's description of the various components.
Bullet lists
Bullets are used to differentiate a number of components/functions/points of information that can be listed in random order.
For example:
Х Coolant
Х Engine oil
See also:
Changing wheels with TPMS
Please note the following when changing or replacing the factory installed TPMS wheels/ tires on the vehicle: Х Only the factory-mounted wheels are equipped with TPMS sensors in the valves. Х ...
Vehicle Overview
Volvo's small wagon, the V50, comes in 2.4i and T5 trim levels, the latter offered in all- as well as front-wheel drive. A few years past a full redesign, the V50 and its S40 sedan sister have bee ...
Towing vehicles with front wheel drive/ All Wheel Drive
Volvo recommends the use of flat bed equipment. Х If wheel lift equipment must be used, please use extreme caution to help avoid damage to the vehicle. In this case, the vehicle should be towed ...