Decals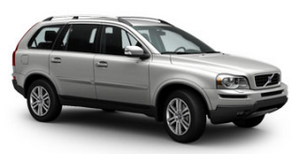 There are various types of decals in the vehicle whose purpose is to provide important information in a clear and concise way. The importance of these decals is explained as follows, in descending order of importance.
Risk of injury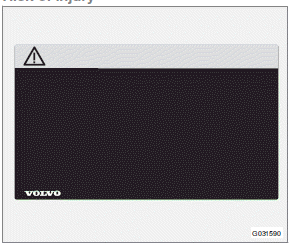 Black ISO symbols on a yellow warning background, white text/image on a black background.
Decals of this type are used to indicate potential danger. Ignoring a warning of this type could result in serious injury or death.
Risk of damage to the vehicle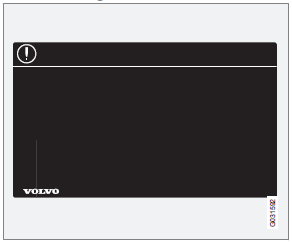 White ISO symbols and white text/image on a black or blue warning background and space for a message. If the information on decals of this type is ignored, damage to the vehicle could result.
Information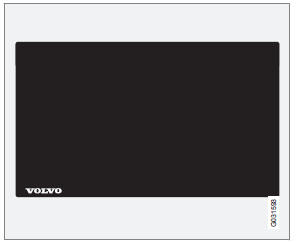 White ISO symbols and white text/image on a black background. These decals provide general information.
NOTE
The decals shown in the Owner's Manual are examples only and are not intended to be reproductions of the decals actually used in the vehicle. The purpose is to give an indication of how they look and their approximate location in the vehicle. The applicable information for your particular vehicle can be found on the respective decals in the vehicle.
See also:
Introduction
City Safety™1 is a support system designed to help the driver avoid low speed collisions when driving in slow-moving, stop-and-go traffic. City Safety™ is not active if your vehicle's speed is ...
Overview
1 Screen: channel A (left), channel B (right) 2 Headphone socket 3 On/Off button 4 A/V-AUX socket 5 Remote control 6 Headphones 7 IR transceiver ...
Towing
Positions for attaching towing eyelets Emergency towing The towing eyelet is located in the tool bag, under the floor of the cargo area. This eyelet must be screwed into the positions provided ...