Shiftlock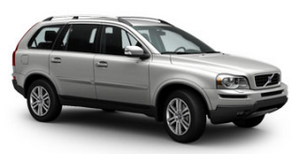 When your vehicle is parked, the gear selector is locked in the P (Park) position. To release the selector from this position, turn the ignition key to position II (or start the engine), depress the brake pedal, press the button on the front side of the gear selector and move the selector from P (Park).
See also:
Installing the steel cargo grid
For information about the necessary tools and procedures for installing/removing the steel cargo grid, please refer to the assembly instructions that were included when the grid was purchased. ...
Seat belt use during pregnancy
The seat belt should always be worn during pregnancy. But it is crucial that it be worn in the correct way. The diagonal section should wrap over the shoulder then be routed between the breasts ...
Programming HomeLink
NOTE Some vehicles may require the ignition switch to be turned on or to the second ("accessories") position for programming and/or operation of HomeLink. It is also recommended that a new batter ...