Fuel filler door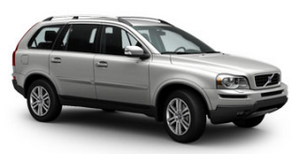 Press the button on the light switch panel (see the illustration on page 67) when the vehicle is at a standstill to unlock the fuel filler door.
Please note that the fuel filler door will remain unlocked until the vehicle begins to move forward.
An audible click will be heard when the fuel filler door relocks.
See also:
News - City Safety
City Safety is a new function, sensing if vehicles ahead are moving slower or standing still. By measuring the car's speed and distance to the vehicle ahead, City Safety is able to calculate the b ...
Locks
The alarm indicator light on the dashboard will stop flashing to indicate that the alarm is not monitoring the entire vehicle. The accessory movement and inclination sensors will be automatically ...