Fuel filler door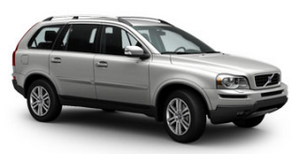 Press the button on the light switch panel (see the illustration on page 67) when the vehicle is at a standstill to unlock the fuel filler door.
Please note that the fuel filler door will remain unlocked until the vehicle begins to move forward.
An audible click will be heard when the fuel filler door relocks.
See also:
Seat belt use during pregnancy
The seat belt should always be worn during pregnancy. But it is crucial that it be worn in the correct way. The diagonal section should wrap over the shoulder then be routed between the breasts ...
Opening/closing the fuel filler door
The fuel filler door is located on the right rear fender (indicated by an arrow beside the fuel tank symbol on the information display ) With the ignition switched off, press and release the ...
Introduction
The load carrying capacity of your vehicle is determined by factors such as the number of passengers, the amount of cargo, the weight of any accessories that may be installed, etc. To increase ...