Continued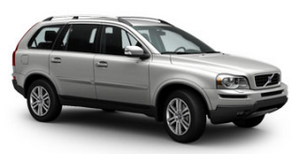 This symbol can be found at the lower right corner of an odd-numbered (right-hand) page to indicate that the current topic is continued on the following page.
See also:
C30 in the Market
Battaglia says the C30 is designed to bring younger buyers to the Volvo brand. Lots of automakers talk about developing a young buyer base, but only a few actually seem to come up with a product t ...
Interior
The standard upholstery in the five-occupant interior has a slightly coarse woven feel said to be inspired by sportswear. Leather upholstery is available. Volvo says storage space is improved both ...
Dialing a number
The system understands the digits zero to nine. These numbers can be spoken individually, in groups of several digits at a time, or the entire number can be given at once. Numbers above nine will ...