Anti-lock Brake System (ABS)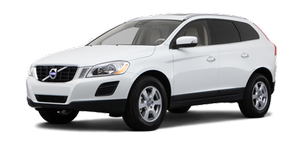 The ABS system performs a brief self-diagnostic test when the engine has been started and driver releases the brake pedal. Another automatic test may be performed when the vehicle first reaches a speed of approximately 6 mph (10 km/h). The brake pedal will pulsate several times and a sound may be audible from the ABS control module. This is normal.
See also:
Calibration
The compass may need to be calibrated if, for example, the vehicle is driven into a new magnetic zone. The character C is shown in the mirror's display if calibration is necessary. 1. Stop th ...
Visual indicator
The audio system's display gives an overview of the vehicle's position in relation to a detected object. The marked sectors in the display indicate that one or more of the sensors has detected ...
Methanol
Do not use gasolines containing methanol (methyl alcohol, wood alcohol). This practice can result in vehicle performance deterioration and can damage critical parts in the fuel system. Such damage ...