Technician certification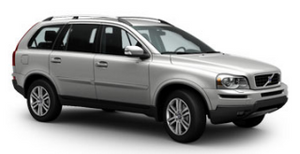 In addition to Volvo factory training, Volvo supports certification by the National Institute for Automotive Service Excellence (A.S.E.). Certified technicians have demonstrated a high degree of competence in specific areas.
Besides passing exams, each technician must also have worked in the field for two or more years before a certificate is issued. These professional technicians are best able to analyze vehicle problems and perform the necessary maintenance procedures to keep your Volvo at peak operating condition.
See also:
Jump starting
Connecting the jumper cables Follow these instructions to jump start your vehicle's dead battery or to jump start another vehicle's dead battery using your vehicle. If the 12-volt auxilia ...
Driver distraction
A driver has a responsibility to do everything possible to ensure his or her own safety and the safety of passengers in the vehicle and others sharing the roadway. Avoiding distractions is part of ...
Cleaning the sensors
Location of the front sensors Location of the rear sensors The sensors must be cleaned regularly to ensure that they work properly. Clean them with water and a suitable car washing detergent. ...