Volvo XC90 Owners Manual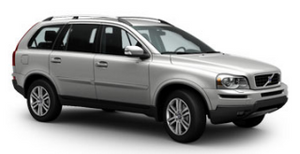 h1 {color: red;} h2 {color: green;} h3 {color: blue;} h4 {color: #FF00FF;}
See also:
Suspension
The advanced, independent suspension system employs spring struts at the front, the geometry of which has been carefully calculated to provide quick and precise steering response, enhancing the ca ...
Service position
Wiper blades in service position The wiper blades must be in the vertical (service) position for replacement, washing or to lift them away from the windshield when e.g., removing ice or snow. T ...
Safety
You don't have to worry about whether it's safe to put your kids in this convertible. When driving with the top down, the C70 has roll bars that pop up behind the rear seats if the C70 tilts past ...