High-quality audio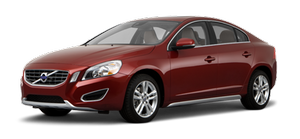 Volvo employs its own audio development team, rather than relying on an outside supplier. This ensures the audio systems are tailored to suit the acoustic properties of each model.
The standard, high-quality Performance can be further upgraded with the optional High Performance and Volvo Dynaudio Premium Sound system.
The Dynaudio Premium Sound audio system features Dolby Pro Logic II Surround SoundTM with centre speaker and digital sound processor, 5x130w amplifier with a total music output of 650w, 1xCD and a total of 12 speakers, as well as MP3/WMA compatibility and an auxiliary jack input to enable customers to connect personal MP3 players. The result is extraordinary resolution and perfect sound dynamics. These components have been tuned to produce the best possible surround sound everywhere in the car. Even rear occupants are able to hear the sensation of surround sound over the entire music frequency range.
The Dolby Pro Logic II system produces five unique sound channels. Listening to surround sound from the Premium Sound audio system is like sitting in the best seat in front of a live orchestra - you feel you are actually there.
RTI with RDS-TMC
Satellite navigation systems are becoming increasingly popular. Volvo's RTI Navigation System includes RDS-TMC (Traffic Message Channel) which pre-warns of traffic problems and can re-route the driver, if necessary.
The RTI system uses a large, eye-level, remote-controlled colour screen that retracts into the fascia when not in use. It is linked to a hard disk system that can display route information for the whole of Europe, and can be controlled using a joystick-style switch on the back of the steering wheel or by passengers using a remote control.
For 2009 Model Year the RTI navigation system gained a refresh including a new driver interface, new colours and a more premium feel to the menu and symbols.
Volvo On Call
Volvo On Call is a valuable personal safety and security feature using advanced telematics. The system uses an integrated GSM telephone with a built-in GPS unit for satellite positioning, and ensures help is always close at hand.
Volvo On Call - safety package
Volvo On Call comes with a safety package. If an airbag or seat belt pre-tensioner is triggered in the event of an accident, Volvo On Call automatically calls the Emergency Services via BT999 and can also provide data of your location. Alternatively, pressing the red 'SOS' button on the integrated GSM telephone will put you straight through to the Emergency Services.
Also, if the car breaks down or you need help, pressing the Volvo On Call button will put you straight through to a Volvo On Call operator who is only a call away at any time of day to offer personal services such as route guidance or to guide roadside assistance to you.
Volvo On Call - security package
An optional Volvo On Call security package offers the added benefits of a remote door unlock facility if you lock the keys in the car, notification if the alarm is activated and vehicle tracking if the car is stolen.
In the future, there is great potential for Volvo On Call's services to expand; they could include automatically contacting your local dealer when a service is required.
See also:
Main CD/DVD Data menu
Disc menu Play/Pause Stop Random Repeat folder Change subtitles Change audio track Scan Audio settings ...
Behind the wheel
Driving the XC70's turbocharged 3.0-liter V-6 took some getting used to. I appreciated the surprisingly zippy kick-in-the-pants feel, as opposed to the sluggishly heavy acceleration I anticipated ...
Towing eyelet
Location of the towing eyelet Removing the front/rear covers ...