Dialing voicemail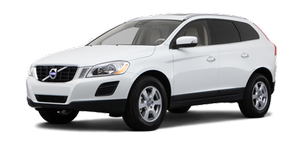 The dialogue below enables you to call your voicemail to check any messages that you may have received. Your voicemail phone number must be registered in the Bluetooth® function, see page 236.
The user initiates the dialogue by saying:
Phone > dial voicemail
or
Phone dial voicemail
Continue by responding to the system's prompts.
See also:
The laser sensor
The upper decal describes the laser beam's classification and contains the following text: Invisible Laser radiation – Do not view directly with optical instruments (magnifiers) – Class 1M la ...
Body
The advanced front structure consists of deformation zones of different grades of steel, each one with a certain role in a collision. The structure is designed to help providing increased protecti ...
Replacing the turn signal bulb
1. Turn the lamp holder approximately 1/4 turn counterclockwise and pull it out of the headlight housing. 2. Press in the bulb slightly and pull it out of the holder. 3. Align the guide lugs on ...