About this manual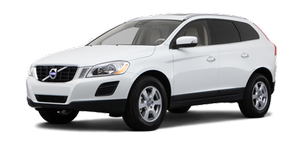 • Before you operate your vehicle for the first time, please familiarize yourself with the information found in the chapters "Your Driving Environment" and "During Your Trip."
• Information contained in the balance of the manual is extremely useful and should be read after operating the vehicle for the first time.
• The manual is structured so that it can be used for reference. For this reason, it should be kept in the vehicle for ready access.
Footnotes
Certain pages of this manual contain information in the form of footnotes at the bottom of the page. This information supplements the text that the footnote number refers to (a letter is used if the footnote refers to text in a table).
Display texts
There are several displays in the driver's field of vision that show messages generated by various systems and functions in the vehicle.
These texts are indicated in the Owner's Manual by being in slightly larger type than the surrounding text and are printed in gray, (for example: Change doors unlock setting).
See also:
Introduction
The infotainment system in your vehicle is available in two versions: High Performance Multimedia 7" color TFT display Voice control1 Thumb wheel on the steering wheel keypad AM/FM/HD ...
Introduction
The HomeLink Wireless Control System provides a convenient way to replace up to three hand-held radio-frequency (RF) transmitters used to activate devices such as gate operators, garage door ...
Activating/deactivating warning signals
The collision warning system's visual signals are activated automatically when the engine is started if the collision warning system is switched on. The audible warning signal can be activated/ ...