Types of lists used in the manual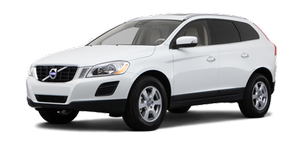 Procedures
Procedures (step-by-step instructions), or actions that must be carried out in a certain order, are arranged in numbered lists in this manual.
1 If there is a series of illustrations associated with step-by-step instructions, each step in the procedure is numbered in the same way as the corresponding illustration.
A Lists in which letters are used can be found with series of illustrations in cases where the order in which the instructions are carried out is not important.
1 Arrows with or without numbers are used to indicate the direction of a movement.
If there are no illustrations associated with a step-by-step list, the steps in the procedure are indicated by ordinary numbers.
Position lists
1 Red circles containing a number are used in general overview illustrations in which certain components are pointed out. The corresponding number is also used in the position list's description of the various components.
Bullet lists
Bullets are used to differentiate a number of components/functions/points of information that can be listed in random order.
For example:
• Coolant
• Engine oil
See also:
Center console controls
Center console controls for menu navigation 1 - Press MY CAR to access the My Car menus. 2 - Press OK/MENU to select a highlighted selection or to store a certain function in the system's me ...
Changing
WARNING Connect and disconnect the positive and negative cables in the correct sequence. ...
Manually unlocking the fuel filler door
Panel on passenger's side of cargo area To manually unlock the fuel filler door 1. Open the upper and lower sections of the tailgate, and fold up the rear section of the cargo area floor. 2. If ...