Types of lists used in the manual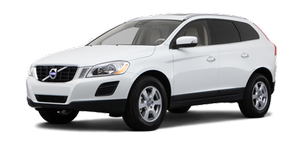 Procedures
Procedures (step-by-step instructions), or actions that must be carried out in a certain order, are arranged in numbered lists in this manual.
1 If there is a series of illustrations associated with step-by-step instructions, each step in the procedure is numbered in the same way as the corresponding illustration.
A Lists in which letters are used can be found with series of illustrations in cases where the order in which the instructions are carried out is not important.
1 Arrows with or without numbers are used to indicate the direction of a movement.
If there are no illustrations associated with a step-by-step list, the steps in the procedure are indicated by ordinary numbers.
Position lists
1 Red circles containing a number are used in general overview illustrations in which certain components are pointed out. The corresponding number is also used in the position list's description of the various components.
Bullet lists
Bullets are used to differentiate a number of components/functions/points of information that can be listed in random order.
For example:
• Coolant
• Engine oil
See also:
Replacing batteries in the remotecontrol and cordless headphones
The remote control and headphones each run on 2 AAA batteries. Remote control 1. Remove the retaining screw and lift off the battery cover. 2. Remove the old batteries and insert new ones as i ...
Storing the position
The mirror positions are stored in the key memory when the vehicle has been locked with the remote key. When the vehicle is unlocked with the same remote control the mirrors and the driver's s ...
Compatible file formats via the USB socket
The following audio and video files are supported by the system when playing a device connected to the USB socket. ...