Automatic transmission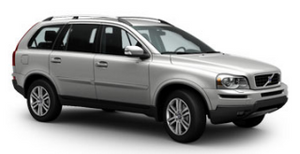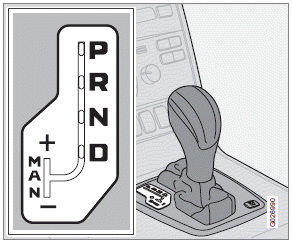 P (Park)
Use this position when starting the engine or parking the vehicle.
Never use P while the vehicle is in motion.
The parking brake should also be set whenever the vehicle is parked.
The gear selector is mechanically locked in the P position (SHIFTLOCK). To release the gear selector from this position, the engine must be running (or the ignition key must be in position II) and the brake pedal must be depressed.
N (Neutral)
Neutral Ц no gear engaged. Use the parking brake.
WARNING
Never leave the vehicle unattended when the engine is running. If, by mistake, the gear selector is moved from P, the vehicle may start moving.
R (Reverse)
Never engage R while the vehicle is moving.
D (Drive)
D is the normal driving position and should be used as often as possible to help improve fuel economy. The vehicle should not be moving when shifting from R to the D position.
NOTE
The transmission has 6 forward speeds.
See also:
Remote key not functioning
If the remote key is not functioning properly, the alarm can be turned off and the vehicle can be started as follows: 1. Open the driver's door with the key blade (see page 61 for information o ...
Sub-channels
Example of an HD Radio station with sub-channels In many cases, a main HD Radio station (FM wavebands only) will also have sub-channels offering additional types of programming or music. In ...
Engaging the cruise control function
Before a speed can be set, the cruise control system must be engaged (put in standby mode). Press the symbol (1). > The symbol illuminates and the text (---) mph (5) indicates that crui ...