W – Winter/Wet driving mode –enhanced vehicle traction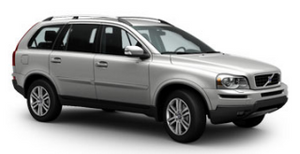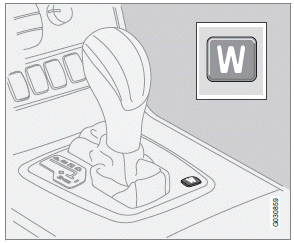 Press the W button at the base of the gear selector to engage/disengage this driving mode (see illustration). The W symbol will appear in the display (see page 58) when the function is activated.
This mode may be selected for starting/moving off on slippery roads. The vehicle starts off in 3rd gear to help maintain traction. First and second gears will only be used during kickdown.
NOTE
Mode W can be chosen regardless of the postion of the gear selector but will only function when the gear selector is in the D (drive) position.
See also:
Tailgate wiper and reverse gear
If the windshield wipers are on and the transmission is put into reverse gear, the tailgate wiper will go into intermittent wiping function1. This function is deactivated when a different gear ...
Starting and stopping the engine
See page 112 for information on starting the engine and switching it off. ...
Locking and unlocking
Locking and unlocking the vehicle from the inside The switch on the driver's door armrest can be used to lock or unlock all doors and the tailgate, and to set the alarm. Each door can also be ...