Automatic transmission Ц shift gatepositions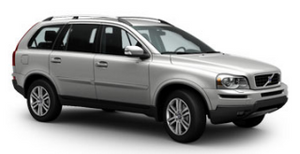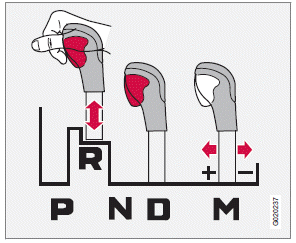 Shift gate positions
Depress the button on the front of the gear selector knob to move between the R, N, D, and P positions.
Kickdown
Automatic shift to a lower gear (kickdown) is achieved by depressing the accelerator pedal fully and briskly. An upshift will occur when approaching the top speed for a particular gear or by releasing the accelerator pedal slightly.
Kickdown can be used for maximum acceleration or when passing at highway speeds.
NOTE
The gear selector must be in the D (Drive) position for kickdown to function.
See also:
Headlight housing
The entire headlight housing must be lifted out when replacing all front bulbs. CAUTION Never touch the glass of bulbs with your fingers. Grease and oils from your fingers vaporize in the heat ...
Sensors
The sunlight sensor on the dashboard and passenger compartment temperature sensor in the ECC control panel should not be covered in any way as this could cause incorrect information to be sent to ...
Cleaning the BLIS camera lenses
In order to function optimally, the BLIS camera lenses must be kept clean. They can be wiped clean with a soft cloth or wet sponge. CAUTION Х Clean the lenses carefully to avoid scratching. Х ...