Messages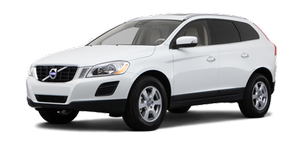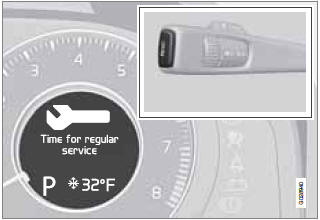 When a warning, information or indicator symbol comes on, a corresponding message appears on the information display. An error message is stored in a memory list until the fault is rectified.
Press READ to acknowledge and scroll among the messages.
NOTE
If a warning message appears while you are using the trip computer, the message must be read and confirmed by pressing READ before the previous activity can be resumed.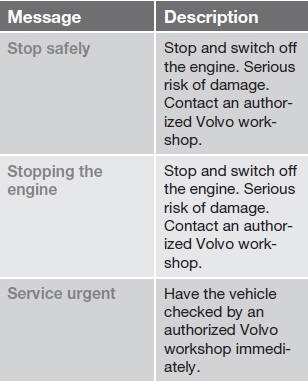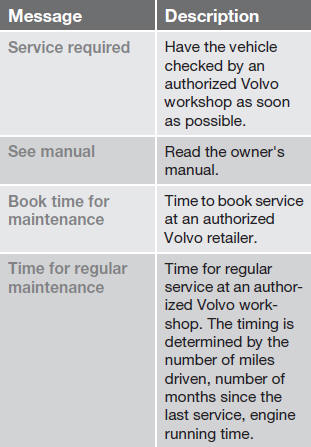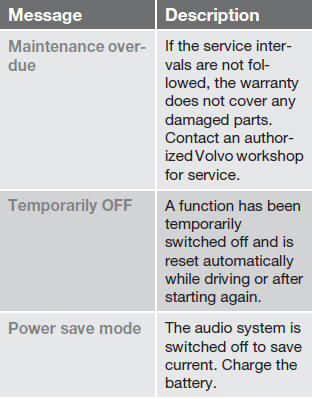 See also:
If the BRAKE and ABS warning lights comeon at the same time, this could indicate afault in the brake system.
Х Stop the vehicle in a suitable place and switch off the engine. Х Restart the engine. Х If both warning lights go off, no further action is required. Х If both lights are still on after the eng ...
Changing wheels with TPMS
Please note the following when changing or replacing the factory installed TPMS wheels/ tires on the vehicle: Only the factory-mounted wheels are equipped with TPMS sensors in the valves. If t ...
Introduction
Your vehicle is equipped with tires according to the vehicle's tire information placard on the B-pillar (the structural member at the side of the vehicle, at the rear of the driver's door ...