Types of lists used in the manual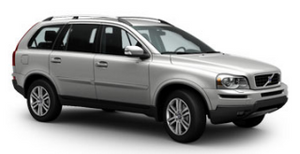 Procedures
Procedures (step-by-step instructions), or actions that must be carried out in a certain order, are arranged in numbered lists in this manual.
1 If there is a series of illustrations associated with step-by-step instructions, each step in the procedure is numbered in the same way as the corresponding illustration.
A Lists in which letters are used can be found with series of illustrations in cases where the order in which the instructions are carried out is not important.

Arrows with or without numbers are used to indicate the direction of a movement.
If there are no illustrations associated with a step-by-step list, the steps in the procedure are indicated by ordinary numbers.
Position lis

Red circles containing a number are used in general overview illustrations in which certain components are pointed out. The corresponding number is also used in the position list's description of the various components.
Bullet lists
Bullets are used to differentiate a number of components/functions/points of information that can be listed in random order.
For example:
Х Coolant
Х Engine oil
See also:
Collision Warning
The radar sensor and the camera work together to detect a pedestrian, stationary vehicles and vehicles that are moving in the same direction as your vehicle. If there is a risk of collision with a ...
Parking on a hill
Х If the vehicle is pointing uphill, turn the front wheels so that they point away from the curb. Х If the vehicle is pointing downhill, turn the front wheels so that they point toward the cu ...
Checking the engine oil
The oil level should be checked at regular intervals, particularly during the period up to the first scheduled maintenance service. Х See page 356 for oil specifications. Х Refer to the Warranty ...