Types of lists used in the manual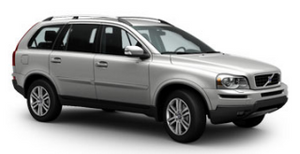 Procedures
Procedures (step-by-step instructions), or actions that must be carried out in a certain order, are arranged in numbered lists in this manual.
1 If there is a series of illustrations associated with step-by-step instructions, each step in the procedure is numbered in the same way as the corresponding illustration.
A Lists in which letters are used can be found with series of illustrations in cases where the order in which the instructions are carried out is not important.

Arrows with or without numbers are used to indicate the direction of a movement.
If there are no illustrations associated with a step-by-step list, the steps in the procedure are indicated by ordinary numbers.
Position lis

Red circles containing a number are used in general overview illustrations in which certain components are pointed out. The corresponding number is also used in the position list's description of the various components.
Bullet lists
Bullets are used to differentiate a number of components/functions/points of information that can be listed in random order.
For example:
Х Coolant
Х Engine oil
See also:
Touching up paintwork
Paint code on the model plate Paint damage requires immediate attention to avoid rusting. Make it a habit to check the finish regularly, for instance washing the vehicle. Touch-up if necessary ...
The Moves
While the interior is the S80's standout area, the driver's digs were never the old model's main fault Ч a lackluster driving experience was. The S80's optional V-8 engine adds some excitement, ma ...
Hoisting the vehicle
If a garage jack is used to lift the vehicle, the two jack attachments points should be used. They are specially reinforced to bear the weight of the vehicle. A garage jack can also be placed u ...