Types of lists used in the manual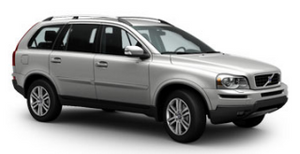 Procedures
Procedures (step-by-step instructions), or actions that must be carried out in a certain order, are arranged in numbered lists in this manual.
1 If there is a series of illustrations associated with step-by-step instructions, each step in the procedure is numbered in the same way as the corresponding illustration.
A Lists in which letters are used can be found with series of illustrations in cases where the order in which the instructions are carried out is not important.

Arrows with or without numbers are used to indicate the direction of a movement.
If there are no illustrations associated with a step-by-step list, the steps in the procedure are indicated by ordinary numbers.
Position lis

Red circles containing a number are used in general overview illustrations in which certain components are pointed out. The corresponding number is also used in the position list's description of the various components.
Bullet lists
Bullets are used to differentiate a number of components/functions/points of information that can be listed in random order.
For example:
Х Coolant
Х Engine oil
See also:
Exterior
Some V50 design characteristics were borrowed from early Volvo wagons. Still, styling hasn't veered dramatically away from the V40. Volvo notes that "from above, the body resembles the shape ...
Location of the keyless drive antennas
The keyless drive system has a number of antennas located at various points in the vehicle. 1 - On the inside center of the rear bumper 2 - Left rear door handle 3 - Center of the parcel shelf, ...
Automatically storing stations ЦAUTOSTORE
This function automatically searches for, and stores up to 10 strong AM or FM stations in a separate memory. If more than 10 stations are found, the 10 strongest ones will be stored. The functio ...