TEL menus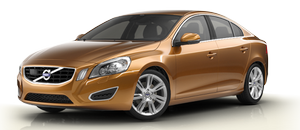 Main Bluetooth hands-free menu
Phone menu
Call lists

All calls
Missed calls
Answered calls
Dialed calls
Call duration


Phone book

Search
New contact
Speed dials
Receive vCard
Memory status
Clear phone book

Change phone

Remove Bluetooth device

Phone settings

Discoverable
Sounds and volume
Download phone book
Bluetooth software version in car

Call options

Auto answer
Voicemail number

Disconnect phone
See also:
Heated washer nozzles
The washer nozzles are heated automatically in cold weather to help prevent the washer fluid from freezing. ...
On and Off
In certain situations, it may be desirable to switch City Safety™ off, such as when driving in close quarters where leaves, branches, etc. may obscure the hood and windshield. When the engine is ...
Integrated rear sun shade
Integrated sun shade Pull up the sun shade and attach its hooks to the ceiling clips. > The sun shade's spring-loading will pull it taut. When not in use, release the hooks and hold the su ...