Speed dial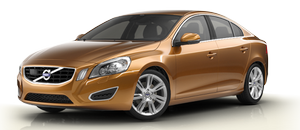 Speed dial numbers can be added in phone mode in Phone menu Phone book Speed dial.
To use speed dial to make a call in phone mode, press a button on the center console keypad followed by OK/MENU. If a contact has not been saved on the speed dial number used, you will be prompted to save a contact on the number selected.
See also:
Fault tracing and actions
If the message Radar blocked See manual is displayed, this means that the radar signals from the sensor have been obstructed and that a vehicle ahead cannot be detected. This, in turn, means that ...
More information about registeringand connecting cell phones
A maximum of 5 cell phones can be registered in the hands-free system. Registration only needs to be done once for each phone. After registration, the cell phones can then be found in the list of ...
CHECK ENGINE Malfunction indicatorlight
On-Board Diagnostics II (OBDII): As you drive, a computer called "OBDII" monitors your vehicle's engine, transmission, electrical and emission systems. The CHECK ENGINE light will light ...