Storing stations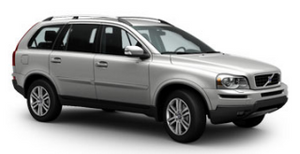 To store a selected station under one of the station setting buttons 0 – 9 (2):
1. Set the desired station.
2. Press the button under which the station is to be stored and keep it depressed. The sound will be interrupted for several seconds and STATION STORED is shown in the display. The station is now stored.
You can store up to 10 stations each for AM, FM1 and FM2, i.e. a total of 30 stations.
Frequency ranges

See also:
Turning off (stopping) the alarm
If the alarm is sounding, it can be stopped by pressing the Unlock button on the remote key or by inserting the remote key in the ignition slot. Two short flashes from the car's direction indi ...
Curb weight
The weight of the vehicle including a full tank of fuel and all standard equipment. It does not include passengers, cargo, or optional equipment. ...
Bluetooth® menus
1. Call register… 1.1. Last 10 missed calls 1.2. Last 10 received calls 1.3. Last 10 dialed calls 2. Call register… 2.1. Search 2.2. Copy fr. cell phone 3. Bluetooth… 3.1. Change phone 3. ...