Faults in the system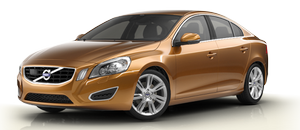 If the information symbol illuminates and Park assist syst Service required is shown on the information display, this indicates that the system is not functioning properly and has been disengaged. Consult a trained and qualified Volvo service technician.
CAUTION
In certain circumstances, the park assist system may give unexpected warning signals that can be caused by external sound sources that use the same ultrasound frequencies as the system. This may include such things as the horns of other vehicles, wet tires on asphalt, pneumatic brakes, motorcycle exhaust pipes, etc. This does not indicate a fault in the system.
See also:
Deposit control gasoline (detergent additives)
Volvo recommends the use of detergent gasoline to control engine deposits. Detergent gasoline is effective in keeping injectors and intake valves clean. Consistent use of deposit control gasolines ...
Upholstery care
Fabric Clean with soapy water or a detergent. For more difficult spots caused by oil, ice cream, shoe polish, grease, etc., use a clothing/fabric stain remover. Consult your Volvo retailer. Al ...
List of labels
Model plate. Vehicle Identification Number (VIN). Codes for color and upholstery, etc. The model plate is located on the rear side of the B-pillar (the pillar between the front and rear passe ...