Listening to satellite radio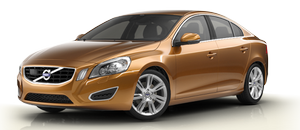 The Sirius satellite system consists of a number of high elevation satellites in geosynchronous orbit.

NOTE
The digital signals from the Sirius satellites are line-of-sight, which means that physical obstructions such as bridges, tunnels, etc, may temporarily interfere with signal reception.
Avoid any obstructions, such as metallic objects transported on roof racks or in a ski box, or other antennas that may impede signals from the SIRIUS satellites.
Selecting Sirius radio mode
1. With the infotainment system switched on, press RADIO.
2. Continue pressing RADIO (or turn TUNE to scroll) to select SAT 1 or SAT 2 and press OK/MENU (or wait for several seconds).
Activating Sirius radio
1. Tune to a satellite channel that has no audio, which means that the channel is unsubscribed and the text Subscription update needed is displayed (see also "Selecting a channel").
2. Call Sirius at 1-888-539-SIRIUS (7474).
3. If you tune to an unsubscribed channel, the Sirius ID will be displayed. The Sirius ID can also be accessed from the menu (press OK/MENU, turn TUNE to scroll to the Advanced settings menu, press OK/ MENU, scroll to SIRIUS ID and press OK/ MENU to display the number).
4. Updating subscription will be displayed while the subscription is being updated, after which the display will return to the normal view.
See also:
Owner maintenance
Periodic maintenance requirements and intervals are described in your vehicle's Warranty and Service Records Information booklet. The following points can be carried out between the normally sc ...
Collision Warning
The radar sensor and the camera work together to detect a pedestrian, stationary vehicles and vehicles that are moving in the same direction as your vehicle. If there is a risk of collision with a ...
Cargo compartment light
1. Carefully insert a screwdriver and pry out the lens. 2. Pry out the bulb and replace it. 3. Press the lens back into place. ...