Automatic transmission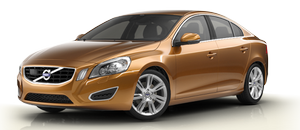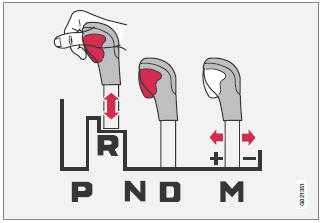 Shiftgate positions
Depress the button on the front of the gear selector knob to move the gear selector between the R, N, D, and P positions.
The gear selector can be moved freely between the Geartronic (manual shifting) and Drive (D) positions while driving.
See also:
Faults in the system
If the yellow warning symbol illuminates and PARK ASSIST SERVICE REQUIRED is shown on the information display, this indicates that the system is not functioning properly and has been disengage ...
Engine and cooling system
Under special conditions, for example when driving in hilly terrain, extreme heat or with heavy loads, there is a risk that the engine and cooling system will overheat. Proceed as follows to avoid ...
Alarm
The alarm is automatically armed whenever you lock your vehicle. When armed, the alarm continuously monitors a number of points on the vehicle. The following conditions will set off the alarm: ...