Neutral position (N)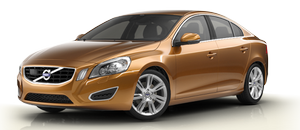 No gear is engaged and the engine can be started with the gear selector in this position. Apply the parking brake if the vehicle is stationary with the gear selector in position N.
See also:
Connecting cell phones
The procedure for connecting a cell phone varies, depending on the phone itself and on whether or not the phone has been previously paired with the infotainment system (see page 230 for instructio ...
Selecting a channel
There are three ways of tuning in a channel: Using the left and right arrow keys to go to the next channel. Skipped channels (see page 220) will be excluded. By turning the TUNE control and s ...
SCAN
This function automatically searches the currently selected waveband (AM, FM1, or FM2) for strong stations. When the radio finds a station, it will pause for approximately 8 seconds, after which i ...