Dialing from a call list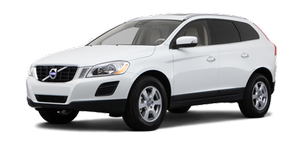 The dialogue below enables you make a call from one of your cell phone's call lists.
The user initiates the dialogue by saying:
Phone > dial from call list
or
Phone dial from call list
Continue by responding to the system's prompts.
See also:
Dialing a number
The system understands the digits zero to nine. These numbers can be spoken individually, in groups of several digits at a time, or the entire number can be given at once. Numbers above nine wi ...
Brake fluid reservoir
The brake fluid should always be above the MIN mark on the side of the reservoir. Check, without removing the cap, that there is sufficient fluid in the reservoir. Fluid type: DOT 4+ boiling poi ...
Equalizer
Sound levels for different frequencies can be adjusted separately using this feature. To do so: 1. Press OK/MENU to access Audio settings and select Equalizer 2. Turn TUNE to select one of the fre ...