Switching off the engine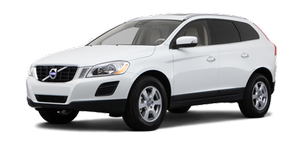 With the engine running, press the START/ STOP ENGINE button.
If the gear selector is not in the P position or if the vehicle is moving, press the button twice or press and hold it in until the engine switches off.
See also:
Summer and winter tires
The arrows shows the direction of rotation of the tire • When switching between summer and winter tires, mark the tires to indicate where they were mounted on the car, e.g., LF = left front, ...
Gasoline containing alcohol and ethers, "Oxygenated fuels"
Some fuel suppliers sell gasoline containing "oxygenates" which are usually alcohols or ethers. In some areas, state or local laws require that the service pump be marked indicating ...
Uniform Tire Quality Grading
Quality grading information ALL PASSENGER VEHICLE TIRES MUST CONFORM TO FEDERAL SAFETY REQUIREMENTS IN ADDITION TO THESE GRADES Quality grades can be found, where applicable, on the tire sid ...