Six-speed manual transmission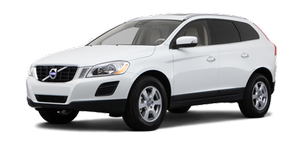 The manual six-speed gearbox provides good tractive power in each gear in order to combine rapid acceleration with high top speed.
All Wheel Drive (AWD) for enhanced stability
All Wheel Drive is an electronically controlled system that distributes engine power between the front and rear wheels quickly and automatically, depending on which wheel pair (front or rear wheels) has the best grip at the moment. The system helps enhance stability and reduces under/over steering, and contributes to increased driver control and a comfortable ride.
The system is equipped with PreTension® which improves take-off speed and delivers higher traction on slippery surfaces.
Trailer Stability Assist (TSA) for stabilising car and trailer
Trailer Stability Assist is intended for stabilising the car and trailer. The system detects if the trailer starts "snaking"; a phenomenon that may occur at certain speeds depending on the mass of the trailer and how it is loaded. If Trailer Stability Assist senses snaking tendencies, it brakes the car's individual wheels to counteract the oscillation. Trailer Stability Assist is activated at speeds between 60 and 160 kph.
Further developed Dynamic Stability and Traction Control (DSTC)
Volvo's Dynamic Stability and Traction Control system has been further developed and registers the car's roll rate continuously, giving the opportunity to detect slowly built up skids at an early stage. Generally, the system helps stabilise the car in evasive manoeuvres, particularly when the car is exposed to high lateral forces.
Hill Descent Control (HDC) for steep inclines
Hill Descent Control controls the car's speed automatically when driving down steep inclines. The Hill Descent Control function makes it possible for the driver to focus completely on driving when descending steep hills. The driver can control the speed with the brake pedal or the accelerator when Hill Descent Control is activated.
Continuously Controlled Chassis Concept (FOUR-C)
Volvo's FOUR-C function monitor's the chassis' movements and makes it possible to choose a chassis setting that suits a certain driving style. The driver can choose between three settings: Comfort, Sport and Advanced.
Speed-dependent power steering contributes to easier steering
The Volvo XC60 is equipped with speed dependent and progressive power steering to make steering easier at low speeds. One of three steering force levels can be selected to suit different drivers and driving conditions.
See also:
Low battery voltage
If the battery voltage is too low, the parking brake cannot be applied or released. Connect an auxiliary battery if the battery voltage is too low, see page 114. ...
Active Bending Lights (ABL)
When this function is activated, the headlight beams adjust laterally to help light up a curve according to movements of the steering wheel (see the right-pointing beam in the illustration). The ...
Front footwell lighting
The front footwell lights are located under the dashboard on the driver's and passenger's sides. To replace a bulb: 1. Carefully insert a screwdriver and pry out the lens. 2. Replace the d ...