Replacing the batteries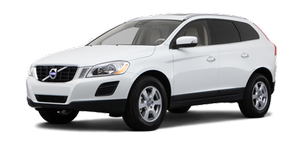 CAUTION When handling batteries, avoid touching their contact surfaces as this could result in poor battery function in the remote key.
3 Note the position of the battery's (+) or (–) sides.
Remote key (one battery)
1. Use a screwdriver to pry out the old battery.
2. Insert a new one with the (+) side downward.
PCC (two batteries)
1. Use a screwdriver to pry out the old batteries.
2. Insert the first new battery with the (+) side upward.
3. Insert the plastic spacer over the battery.
Insert the second new battery on top of the plastic spacer, with the + side downward.
See also:
Attempting to start the vehicle
If damage to the vehicle is minor and there is no fuel leakage, you may attempt to start the vehicle. To do so: 1. Remove the remote key from the ignition slot and open the driver's door. If a ...
Auto-brake
If a collision is imminent and the driver has not applied the brakes or begun to steer around the vehicle or pedestrian, the auto-brake function is activated without the driver pressing the brake ...
Parking lights
Headlight control in position for parking lights The parking lights (the license plate lights also come on) can be turned on even when the ignition is switched off. Turn the headlight control ...