Song Seek and Song Memory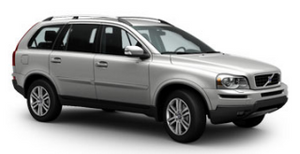 The Song Seek and Song Memory functions provide both audio and visual notification when Sirius is broadcasting your favorite songs.
Song Seek enables you to store the name of the song for future advance notification when that song is being played. The Song Memory feature makes it possible to view all of the current songs that are stored in memory.
Song memory
Up to ten songs can be saved in the system's memory.
1. Press MENU.
2. Scroll to "Add song to song mem." and follow the instructions shown in the display.
If a new song is selected when the memory is full, you will be prompted to press ENTER to delete the last song on the list.
The remaining songs in the list will move down one position, and the newly added song will be placed at the top of the list.
Song seek
When a satellite radio channel plays one of the songs stored in the song memory, the listener will be alerted by a text message and an audible signal.
Press ENTER to listen to the song or EXIT to cancel.
To activate/deactivate the song seek function:
1. Press MENU
2. Scroll to "Song seek"
3. Press ENTER to activate or deactivate the function.
NOTE
When the song has ended, the radio will remain tuned to the channel on which the song was played.
See also:
Detachable trailer hitch (accessory)
A - Ball holder B - Locking bolt C - Cotter pin D - Hitch assembly E - Safety wire attachment Installing the ball holder 1. If necessary, remove the cotter pin from the locking bolt and slid ...
Overview
The smallest yet most expressively designed of all Volvos, the C30 has a radical and refreshing appearance. Its unique styling creates its distinct personality whilst closely aligning it to the all- ...
Design Concept
The Volvo V50 is a Sportswagon - a sporty, dynamic, youthful five-door car with a smart, modern design. The rear of the Volvo V50 Sportswagon has a softer, more sports-orientated design than a typ ...