Accessing and using menus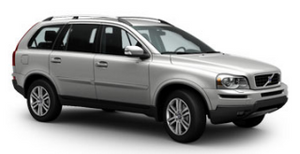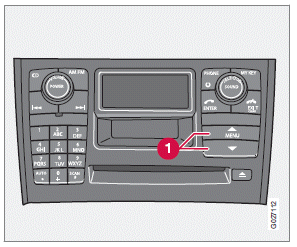 In menu mode, you can change settings and program new functions in the audio system.
The various menu alternatives are shown in the display, and the current level in the menu structure is shown at the upper right corner of the display.
Press the MENU button to enter menu mode.
Use the menus as follows:
Х Use the menu arrow keys (1) to navigate up or down in the menus. Dots in the display indicate that there are more menu selections from which to choose.
Х Press ENTER to confirm or cancel a menu selection.
Х One long press on EXIT/CLEAR exits menu mode.
Х A short press on the EXIT/CLEAR enables you to cancel, undo, or answer no to a menu selection, or to go back in the menu structure.
See also:
Vanity mirror lights
1. Carefully insert a screwdriver and pry out the lens. 2. Pry out the bulb and replace it. 3. Carefully press the lower edge of lens onto the four tabs and press the upper edge of the lens in ...
Detachable key blade
The key blade can be removed from the remote key. When removed, the key blade can be used to: Lock/unlock the driver's door if the remote key is not functioning properly Lock/unlock the gl ...
Headphone socket
External headphones can be connected to the 3.5 mm headphone socket on the side of the head restraint (see the illustration on page 245 for the location of this socket). Adjust the volume with ...