Fuse box in the passenger compartment, behind the plastic cover, driver's side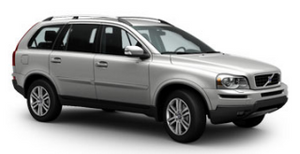 This fuse box is located behind the plastic cover below the steering wheel. When replacing a blown fuse, be sure to replace it with a new one of the same color and amperage (written on the fuse).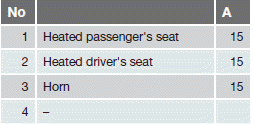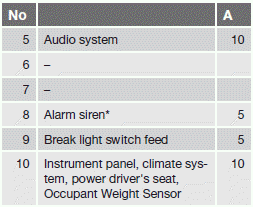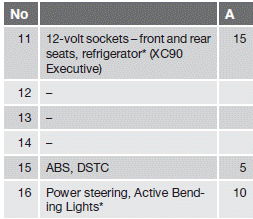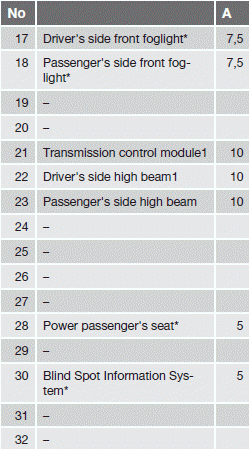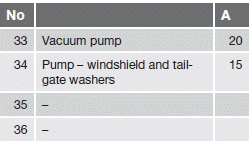 See also:
Methanol
Do not use gasolines containing methanol (methyl alcohol, wood alcohol). This practice can result in vehicle performance deterioration and can damage critical parts in the fuel system. Such dam ...
Autostart
This function makes it possible to start the vehicle without holding the key in the start position (position III) until the engine starts. Turn the key to position III and release it. The starte ...
If the BRAKE and ABS warning lights comeon at the same time, this could indicate afault in the brake system.
Х Stop the vehicle in a suitable place and switch off the engine. Х Restart the engine. Х If both warning lights go off, no further action is required. Х If both lights are still on after the eng ...