Replacing the high beam bulb (halogenheadlights)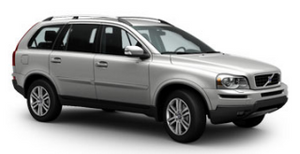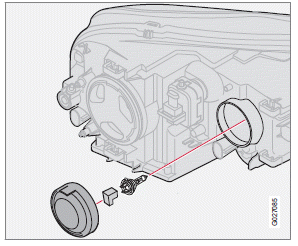 1. Remove the rubber cover by pulling it off.
2. Pull the connector from the lamp housing.
3. Loosen the bulb's retaining spring by first moving it to the right and then moving it out of the way.
4. Pull out the bulb from the holder.
5. Insert the new bulb (without touching the glass) in the holder.
6. Move the retaining spring up and push it slightly to the left until it seats properly.
7. Press the bulb holder into place on the headlight housing.
8. Press the rubber cover into place.
See also:
Inflatable Curtain
The Inflatable Curtain (IC) This system consists of inflatable curtains located along the sides of the roof liners, stretching from the front side windows to the rear edge of the rear side windo ...
Engine Drag Control (EDC)
EDC helps keep the engine running if the wheels show a tendency to lock, e.g., when shifting down in the Geartronic manual shifting mode or while using the engine's braking function on a slipp ...
Gauges
Gauges in the instrument panel 1 Speedometer. 2 Fuel gauge. Please note that the fuel level indicator in the gauge moves from right to left as the amount of fuel in the tank decreases. The a ...