Replacing the low beam bulb (halogenheadlights)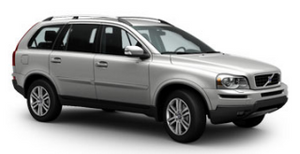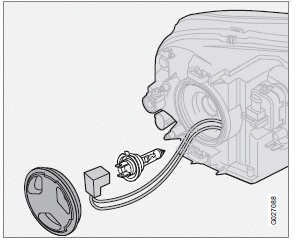 1. Remove the plastic cover over the bulb by turning it counterclockwise.
2. Pull the connector from the lamp housing.
3. Loosen the bulb's retaining spring by first moving it to the right and then moving it out of the way.
4. Pull out the bulb from the holder.
5. Insert the new bulb (without touching the glass) in the holder.
6. Move the retaining spring up and push it slightly to the left until it seats properly.
7. Press the bulb holder into place on the headlight housing.
8. Reinstall the plastic cap. The letters "HAUT" on the cap must be upward.
See also:
Decals
There are various types of decals in the vehicle whose purpose is to provide important information in a clear and concise way. The importance of these decals is explained as follows, in descending ...
Rear screen settings
When watching a video file, a pop-up menu can be displayed by pressing on the remote control. The content of this menu will vary, depending on the what is being played/viewed. ...
Roof loads
Using load carriers Load carriers are available as Volvo accessories. Observe the following points when in use: • To avoid damaging your vehicle and to achieve maximum safety when driving, we r ...