Audible signals from the park assistsystem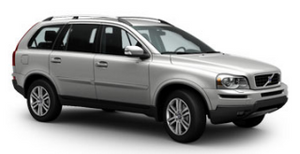 The Park Assist system uses an intermittent tone that pulses faster as you come close to an object, and becomes constant when you are within approximately 1 ft (30 cm) of an object in front of or behind the vehicle. If the volume of another source from the audio system is high, this will be automatically lowered.
If there are objects within this distance both behind and in front of the vehicle, the signal alternates between front and rear speakers.
See also:
Ignition mode I
NOTE To access ignition modes I or II without starting the engine, the brake pedal must not be depressed. - With the remote key fully pressed into the ignition slot, press START/STOP ENGINE ...
Engine oil
Although some oil consumption occurs during normal engine operation, more oil is consumed when the engine is new as the internal parts generate higher friction while wearing-in to each other. From ...
Passenger compartment blower
Approximately 50 minutes after the ignition is turned off, the blower may come on automatically, and run for seven minutes, to remove condensation in the A/C evaporator. ...