Emergency Brake Assistance (EBA)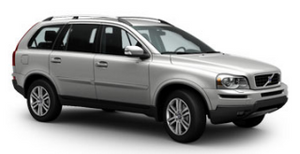 The EBA function is designed to provide full brake effect immediately in the event of sudden, hard braking. The system is activated by the speed with which you depress the brake pedal.
NOTE
Х When the EBA system is activated, the brake pedal will go down and pressure in the brake system immediately increases to the maximum level. You must maintain full pressure on the brake pedal in order to utilize the system completely.
There will be no braking effect if the pedal is released. EBA is automatically deactivated when the brake pedal is released.
Х When the vehicle has been parked for some time, the brake pedal may sink more than usual when the engine is started. This is normal and the pedal will return to its usual position when it is released.
See also:
Warning/information symbol in center ofthe instrument panel
This symbol shines as a red or yellow light depending on the nature of the information displayed. Red symbol Ц Stop the vehicle as soon as possible in a suitable location and read the message ...
High beam, Halogen
1. Remove the headlight housing from the vehicle (see page 306). 2. Remove the cover over the bulbs (see page 308). 3. Remove the bulb by turning it counterclockwise and pulling it straight out. ...
Precautions when the vehicle is being towed
Attach jumper cables (see page 116) to provide current for releasing the electric parking brake and to move the gear selector from the P position to N. Be sure that the steering wheel lock ...