Economical driving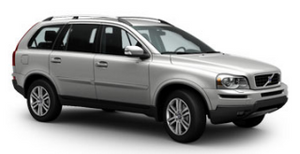 Economical driving conserves natural resources
Better driving economy may be obtained by thinking ahead, avoiding rapid starts and stops and adjusting the speed of your vehicle to immediate traffic conditions. Observe the following rules:
Х Bring the engine to normal operating temperature as soon as possible by driving with a light foot on the accelerator pedal for the first few minutes of operation. A cold engine uses more fuel and is subject to increased wear.
Х Whenever possible, avoid using the vehicle for driving short distances. This does not allow the engine to reach normal operating temperature.
Х Drive carefully and avoid rapid acceleration and hard braking.
Х Use the transmission's D (Drive) position as often as possible and avoid using "kickdown" to help improve fuel economy.
Х Do not exceed posted speed limits.
Х Avoid carrying unnecessary items (extra load) in the vehicle.
Х Maintain correct tire pressure. Check tire pressure regularly (when tires are cold).
Х Remove snow tires when threat of snow or ice has ended.
Х Note that roof racks, ski racks, etc, increase air resistance and also fuel consumption.
Х At highway driving speeds, fuel consumption will be lower with the air conditioning on and the windows closed than with the air conditioning off and the windows open.
Х Using the onboard trip computer's fuel consumption modes can help you learn how to drive more economically.
Other factors that decrease gas mileage are:
Х Dirty air cleaner
Х Dirty engine oil and clogged oil filter
Х Dragging brakes
Х Incorrect front end alignment.
Some of the above mentioned items and others are checked at the standard Maintenance Service intervals.
CAUTION
Drive slowly and carefully if going through standing water (i.e. flooded roadways, etc.).
Damage to the engine could result if excess water is drawn in through the air intake system.
Never drive the vehicle in water deeper than 18 inches (48 cm).
See also:
Limitations
The sensor used by City SafetyЩ is designed to detect cars and other larger motor vehicles ahead of your vehicle in both daylight and darkness. However, there are certain limitations and the laser ...
Convertible Negatives
With the top down, the C70 isn't as proficient as others in its class at cutting down turbulence in the cabin; you'll feel more wind rushing through your hair and "massaging" the side of ...
Auxiliary sound level
If the external sound source's volume is too high, the quality of the sound may be impaired. This can be prevented by adjusting the external sound source's input volume. 1. While playing the ...