Manually unlocking the fuel filler door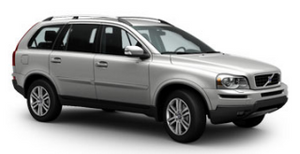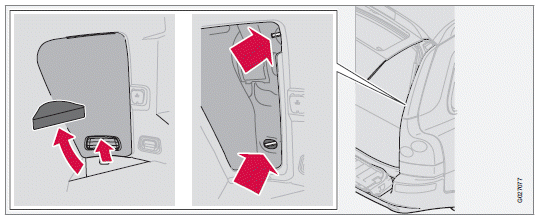 Panel on passenger's side of cargo area
To manually unlock the fuel filler door
1. Open the upper and lower sections of the tailgate, and fold up the rear section of the cargo area floor.
2. If the vehicle is equipped with the optional grocery bag holder, detach the holder's bands.
3. Remove the corner panel from the floor of the cargo area.
4. Open the cover in the side panel by pulling the tab upward/outward.
5. Pull down the insulating material to access the fuel filler door motor.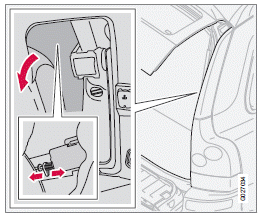 6. Move the catch rearward to unlock the fuel filler door lock, or move it forward to lock the filler door.
See also:
Keylock
When you switch off the ignition, the gear selector must be in the P (Park) position before the key can be removed from the ignition switch. ...
Disabling the remote control (front)
The IR transceiver for the front screen can be switched off, which means that the remote control cannot be used on the front screen. This function can be activated under RSE settings Disabl ...
Methanol
Do not use gasolines containing methanol (methyl alcohol, wood alcohol). This practice can result in vehicle performance deterioration and can damage critical parts in the fuel system. Such damage ...