Child restraint registration and recalls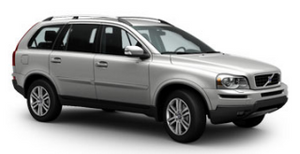 Registering a child restraint
Child restraints could be recalled for safety reasons. You must register your child restraint to be reached in a recall. To stay informed about child safety seat recalls, be sure to fill out and return the registration card that comes with new child restraints.
Child restraint recall information is readily available in both the U.S. and Canada. For recall information in the U.S., call the U.S. Government's Auto Safety Hotline at 1-800-424-9393.
In Canada, visit Transport Canada's Child Safety website at http://www.tc.gc.ca/ roadsafety/childsafety/menu.htm.
See also:
Technician certification
In addition to Volvo factory training, Volvo supports certification by the National Institute for Automotive Service Excellence (A.S.E.). Certified technicians have demonstrated a high degree of c ...
Security
Volvo's holistic approach to vehicle design also extends to the field of personal security and it has won overall 'Best Manufacturer' in the annual British Insurance Car Security Awards (BISCA) tw ...
Checking tire pressure
Cold tires Inflation pressure should be checked when the tires are cold. The tires are considered to be cold when they have the same temperature as the surrounding (ambient) air. This tempera ...