Child restraint registration and recalls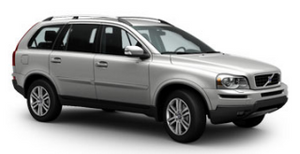 Registering a child restraint
Child restraints could be recalled for safety reasons. You must register your child restraint to be reached in a recall. To stay informed about child safety seat recalls, be sure to fill out and return the registration card that comes with new child restraints.
Child restraint recall information is readily available in both the U.S. and Canada. For recall information in the U.S., call the U.S. Government's Auto Safety Hotline at 1-800-424-9393.
In Canada, visit Transport Canada's Child Safety website at http://www.tc.gc.ca/ roadsafety/childsafety/menu.htm.
See also:
Detachable trailer hitch (accessory)
A - Ball holder B - Locking bolt C - Cotter pin D - Hitch assembly E - Safety wire attachment Installing the ball holder 1. If necessary, remove the cotter pin from the locking bolt and slid ...
Function
The driver sees what is behind the vehicle and if a person or animal should suddenly appear from the side. PAC is mounted on the tailgate, near the opening handle. The camera has built-in el ...
Severe strain on the brake system
The brakes will be subject to severe strain when driving in mountains or hilly areas, or when towing a trailer. Vehicle speed is usually slower, which means that the cooling of the brakes is l ...