Occupant safety reminders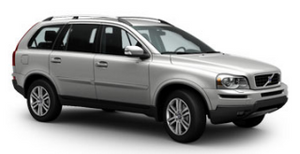 How safely you drive doesn't depend on how old you are but rather on:
• How well you see.
• Your ability to concentrate.
• How quickly you make decisions under stress to avoid an accident.
The tips listed below are suggestions to help you cope with the ever changing traffic environment.
• Never drink and drive.
• If you are taking any medication, consult your physician about its potential effects on your driving abilities.
• Take a driver-retraining course.
• Have your eyes checked regularly.
• Keep your windshield and headlights clean.
• Replace wiper blades when they start to leave streaks.
• Take into account the traffic, road, and weather conditions, particularly with regard to stopping distance.
• Never send text messages while driving.
• Refrain from using or minimize the use of a cell phone while driving.
See also:
Family-friendly features
One of the areas where the XC60 really shines is in its simple Scandinavian interior. The designers tried to replicate the sensation of peace and tranquility they experience on the Swedish coastli ...
Condensation on the inside of thewindows
Keeping the insides of the windows clean will help reduce the amount of condensation that forms on the windows. Use a commercial window cleaning agent to clean the windows. ...
Air distribution
1 Manual air distribution—defroster 2 Manual air distribution—dashboard air vents 3 Manual air distribution—floor The figure consists of three buttons. When a button is pressed, the correspondi ...