Hoisting the vehicle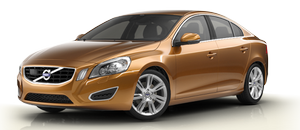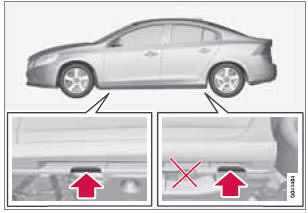 If a garage jack is used to lift the vehicle, the two jack attachments points should be used.
They are specially reinforced to bear the weight of the vehicle. A garage jack can also be placed under the front of the engine support frame. Take care not to damage the splash guard under the engine. Ensure that the jack is positioned so that the vehicle cannot slide off it. Always use axle stands or similar structures.
If a two-post hoist is used to lift the vehicle, the front and rear lift arm pads should be centered under the reinforced lift plates on the inboard edge of the sill rail (see illustration).
See also:
Unlocking the fuel filler door
Press button (5) when the vehicle is at a standstill to unlock the fuel filler door. Please note that the fuel filler door will remain unlocked until the vehicle begins to move forward. An audible ...
Symbols and messages in the main instrument panel
WARNING The stability system is intended to help improve driving safety. It supplements, but can never replace, the driver's judgment and responsibility when operating the vehicle. Speed and ...
Replacing bulbs in the taillight cluster
1. Switch off all lights and turn ignition key to position 0. 2. Fold down the lower section of the tailgate, and fold up the rear section of the cargo area floor. 3. If the vehicle is equipped ...