Storing wheels and tires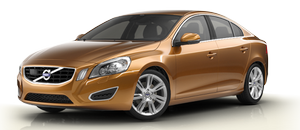 When storing complete wheels (tires mounted on rims), they should be suspended off the floor or placed on their sides on the floor. Tires not mounted on rims should be stored on their sides or standing upright, but should not be suspended.
CAUTION
Tires should preferably be stored in a cool, dry, dark place, and should never be stored in close proximity to solvents, gasoline, oils, etc.

WARNING
The wheel and tire sizes for your Volvo are specified to meet stringent stability and handling requirements. Unapproved wheel/tire size combinations can negatively affect your vehicle's stability and handling.
Any damage caused by installation of unapproved wheel/tire size combinations will not be covered by your new vehicle warranty. Volvo assumes no responsibility for death, injury, or expenses that may result from such installations.
See also:
Spots on interior plastic, metal, or wood surfaces
Cleaning interior plastic components should be done with a cleaning agent specially designed for this purpose. Consult your Volvo retailer. ...
2012 Volvo XC60 Review
I had high hopes for the 2012 Volvo XC60. I recently (reluctantly) ended a long-term relationship with my own beloved Volvo, a C30, because it no longer fit my evolving family. Having recently added ...
Occupant safety reminders
How safely you drive doesn't depend on how old you are but rather on: Х How well you see. Х Your ability to concentrate. Х How quickly you make decisions under stress to avoid an accident. The ...