Storing wheels and tires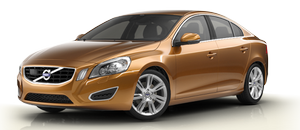 When storing complete wheels (tires mounted on rims), they should be suspended off the floor or placed on their sides on the floor. Tires not mounted on rims should be stored on their sides or standing upright, but should not be suspended.
CAUTION
Tires should preferably be stored in a cool, dry, dark place, and should never be stored in close proximity to solvents, gasoline, oils, etc.

WARNING
The wheel and tire sizes for your Volvo are specified to meet stringent stability and handling requirements. Unapproved wheel/tire size combinations can negatively affect your vehicle's stability and handling.
Any damage caused by installation of unapproved wheel/tire size combinations will not be covered by your new vehicle warranty. Volvo assumes no responsibility for death, injury, or expenses that may result from such installations.
See also:
Gasoline containing alcohol and ethers, "Oxygenated fuels"
Some fuel suppliers sell gasoline containing "oxygenates" which are usually alcohols or ethers. In some areas, state or local laws require that the service pump be marked indicating ...
Automatic Locking Retractor/Emergency Locking Retractor (ALR/ELR)
To make child seat installation easier, each seat belt (except for the driver's belt) is equipped with a locking mechanism to help keep the seat belt taut. When attaching the seat belt to a chi ...
Operation
Rearview mirror with compass. The rearview mirror has an integrated display that shows the compass direction in which the vehicle is pointing. Eight different directions are shown with the abbr ...