Attempting to start the vehicle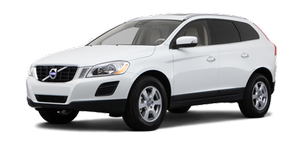 If damage to the vehicle is minor and there is no fuel leakage, you may attempt to start the vehicle. To do so:
1. Remove the remote key from the ignition slot and open the driver's door. If a message is displayed that the ignition is on, press the start button.
2. Close the driver's door and reinsert the remote key in the ignition slot.
3. Try to start the vehicle.
If the message Safety mode See manual is still displayed, the vehicle should not be driven and must be towed. Concealed faults may make the vehicle difficult to control.
See also:
Dialing voicemail
The dialogue below enables you to call your voicemail to check any messages that you may have received. Your voicemail phone number must be registered in the Bluetooth􀂟 function, see page ...
Safety
You don't have to worry about whether it's safe to put your kids in this convertible. When driving with the top down, the C70 has roll bars that pop up behind the rear seats if the C70 tilts past ...
Tailgate wiper and reverse gear
If the windshield wipers are on and the transmission is put into reverse gear, the tailgate wiper will go into intermittent wiping function1. This function is deactivated when a different gear ...