Driving through water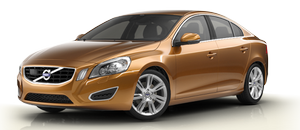 The vehicle can be driven through water up to a depth of approximately 10 in. (25 cm), at a maximum speed of 6 mph (10 km/h).
Take particular care when driving through flowing water.
Clean the electrical connections for trailer wiring after driving in mud or water.
When driving through water, maintain low speed and do not stop in the water.

WARNING
After driving through water, press lightly on the brake pedal to ensure that the brakes are functioning normally. Water or mud can make the brake linings slippery, resulting in delayed braking effect.
CAUTION
Engine damage will occur if water is drawn into the air cleaner.
If the vehicle is driven through water deeper than 10 in (25 cm), water may enter the differential and the transmission. This reduces the oil's lubricating capacity and may shorten the service life of these components.
Do not allow the vehicle to stand in water up to the door sills longer than absolutely necessary. This could result in electrical malfunctions.
If the engine has been stopped while the vehicle is in water, do not attempt to restart it. Have the vehicle towed out of the water.
See also:
Locking the vehicle
Models with keyless drive have a pressure-sensitive area on the outside door handles and a rubber- covered button next to the trunk opening control The doors and the trunk can be locked by pressi ...
Volvo Sensus
Center console control panel 1 - Volvo Navigation System (VNS)* – NAV: see the separate VNS manual for operating instructions. 2 - Infotainment (RADIO, MEDIA, TEL*): see the infotainment system ...
Park position (P)
Select the P position when starting or parking. Shiftlock When P has been selected, the transmission is mechanically blocked in this position. The brake pedal must be depressed and the ignition ...