Driving through water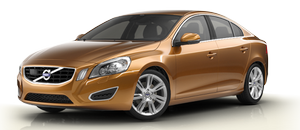 The vehicle can be driven through water up to a depth of approximately 10 in. (25 cm), at a maximum speed of 6 mph (10 km/h).
Take particular care when driving through flowing water.
Clean the electrical connections for trailer wiring after driving in mud or water.
When driving through water, maintain low speed and do not stop in the water.

WARNING
After driving through water, press lightly on the brake pedal to ensure that the brakes are functioning normally. Water or mud can make the brake linings slippery, resulting in delayed braking effect.
CAUTION
Engine damage will occur if water is drawn into the air cleaner.
If the vehicle is driven through water deeper than 10 in (25 cm), water may enter the differential and the transmission. This reduces the oil's lubricating capacity and may shorten the service life of these components.
Do not allow the vehicle to stand in water up to the door sills longer than absolutely necessary. This could result in electrical malfunctions.
If the engine has been stopped while the vehicle is in water, do not attempt to restart it. Have the vehicle towed out of the water.
See also:
Lane Departure Warning (LDW)– introduction
This function is designed to help reduce the risk of accidents in situations where the vehicle leaves its lane and there is a risk of driving off the road or into the opposite lane. LDW consis ...
Engine specifications
Charge air cooler (Intercooler) Turbocharged engines employ a turbo-compressor to force air into the engine inlet manifold and a charge air cooler to cool the compressed inlet air. The resulting ...
Under the Hood
The XC70's turbocharged 2.5-liter inline-five-cylinder delivers 208 horsepower and 236 pounds-feet of torque. Volvo's standard Geartronic five-speed-automatic transmission has a feature that permi ...