Trailer Stability Assist (TSA)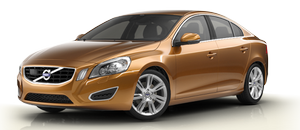 Trailer Stability Assist is a system designed to help stabilize a vehicle that is towing a trailer when the vehicle and trailer have begun to sway and is part of the Dynamic Stability and Traction Control system (DSTC). See page 149 for information on DSTC.
Function
A vehicle towing a trailer may begin to sway for various reasons. Normally this only occurs at high speeds but, for example, if the trailer is overloaded or if the load is unevenly distributed in the trailer, there is risk of swaying at speeds between approximately 45-55 mph (70-90 km/ h).
Swaying may be caused by factors such as:
The vehicle and trailer are hit by a sudden, strong crosswind
The vehicle and trailer are traveling on an uneven road surface or drive over a bump
Sudden movements of the steering wheel
Facts about TSA
TSA intervenes at speeds above approximately 40 mph (60 km/h)
The DSTC symbol () in the instrument panel will flash when TSA is working
If the driver switches off the DSTC system's Spin Control function, TSA will also be switched off (but will be on again the next time the engine is started)
TSA may not intervene when the vehicle and trailer begin to sway if the driver tries to compensate for the swaying motion by moving the steering wheel rapidly
How TSA works
Once swaying has begun, it can be very difficult to stop, which makes it difficult to control the vehicle and trailer.
The TSA system continuously monitors the vehicle's movements, particularly lateral movement. If the system detects a tendency to sway, the brakes are applied individually on the front wheels, which has a stabilizing effect on the vehicle and trailer. This is often enough to enable the driver to regain control of the vehicle.
If this is not adequate to stop the swaying motion, the brakes are applied to all of the wheels on the vehicle and on the trailer if it is equipped with brakes, and engine power is temporarily reduced. As the swaying motion begins to decrease and the vehicle-trailer have once again become stable, TSA will no stop regulating the brakes/engine power and
See also:
Volvo's recommendations
Why does Volvo believe that no child should sit in the front seat of a car? It's quite simple really. A front airbag is a very powerful device designed, by law, to help protect an adult. Becau ...
Booster cushions
Position the child correctly on the booster cushion Booster cushions are recommended for children who have outgrown convertible seats. 1. Place the booster cushion in the rear seat of the vehicle. ...
Before a long distance trip
It is always worthwhile to have your vehicle checked by a trained and qualified Volvo service technician before driving long distances. Your retailer will also be able to supply you with bulbs, fu ...