Dialing a number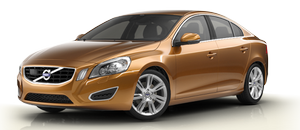 The system understands the digits zero to nine. These numbers can be spoken individually, in groups of several digits at a time, or the entire number can be given at once. Numbers above nine will not be recognized.
The following is an example of a voice command dialogue. The system's response may vary depending on the situation.
The user initiates the dialogue by saying:
Phone > dial number
or
Phone dial number
System response
Number please
User action
Begin saying the digits in the phone number. If you say several digits and pause, the system will repeat them and prompt you by saying "Continue."
Continue saying the digits. When you have finished, complete the command by saying "Dial."
• You can also change the number by using the commands "Correction" (which deletes the last group of digits spoken) or "Delete" (which will erase the entire phone number).
See also:
License plate lighting
1. Remove the screws with a screwdriver. 2. Carefully detach the entire bulb housing and pull it out. 3. Replace the bulb. 4. Reinsert the entire bulb housing and tighten the screws. ...
Glove compartment
The owner's manual and maps can be kept here. There are also holders for pens and fuel cards. The glove compartment can be locked manually with the key blade, see page 67. ...
Re-installing the wheel
1. Clean the contact surfaces on the wheel and hub. 2. Lift the wheel and place it on the hub. Tighten the lug nuts 3. Install the wheel nuts and tighten handtight. Using the lug wrench, tight ...