Dialing a number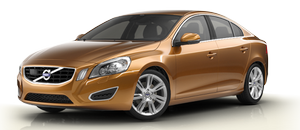 The system understands the digits zero to nine. These numbers can be spoken individually, in groups of several digits at a time, or the entire number can be given at once. Numbers above nine will not be recognized.
The following is an example of a voice command dialogue. The system's response may vary depending on the situation.
The user initiates the dialogue by saying:
Phone > dial number
or
Phone dial number
System response
Number please
User action
Begin saying the digits in the phone number. If you say several digits and pause, the system will repeat them and prompt you by saying "Continue."
Continue saying the digits. When you have finished, complete the command by saying "Dial."
• You can also change the number by using the commands "Correction" (which deletes the last group of digits spoken) or "Delete" (which will erase the entire phone number).
See also:
Fog on the inside of the windows
The defroster function should be used to remove fog or mist from the inside of the windows. Keeping the windows clean with a commercially available window washing spray will also help prevent f ...
Park position (P)
Select the P position when starting or parking. Shiftlock When P has been selected, the transmission is mechanically blocked in this position. The brake pedal must be depressed and the ignition mu ...
Infotainment system volume
If no phone call is in progress, volume for the infotainment system can be adjusted in the normal way with the infotainment system's VOL control or from the steering wheel keypad. Infotainment ...