Using voice commands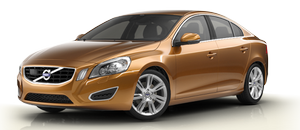 The driver initiates a voice command dialogue by pressing the voice control button (see the illustration on page 240).
When a dialogue has been initiated, commonly used commands will be shown in the display. Grayed-out texts or texts in parentheses are not part of the spoken command.
Once you become familiar with the system, you can speed up the command dialogue by briefly pressing the voice control button to skip prompts from the system.
Commands can be given in several ways.
For example, the command "Phone call contact" can be spoken as:
"Phone > Call contact"—say "Phone," wait for a system response, and then continue by saying "Call contact."
"Phone call contact"—give the entire command at one time
The following is a list of features that can be voice-controlled with a Bluetooth􀂟-connected cell phone.
See also:
Active chassis (Four C)
Active chassis, Four-C (Continuously Controlled Chassis Concept), regulates the characteristics of the shock absorbers so that the car's driving characteristics can be adjusted. There are thre ...
Generator warning light
If the light comes on while the engine is running, have the charging system checked. ...
Releasing the electric parking brake
Parking brake control Manual release 1. Fasten the seat belt. 2. Insert the remote key in the ignition slot (or press the START/STOP ENGINE button on vehicles with the optional keyless drive) ...