Auto-brake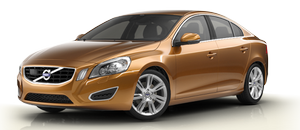 If a collision is imminent and the driver has not applied the brakes or begun to steer around the vehicle or pedestrian, the auto-brake function is activated without the driver pressing the brake pedal. Full brake force is applied to help reduce the vehicle's speed when the collision occurs or limited brake force is applied if this is sufficient to avoid the collision.

NOTE
The auto-brake and brake support functions are always on and cannot be turned off.
See also:
Muting
Audio for the rear screens can be muted from the front center control panel. This function can be activated under RSE settings Mute as explained in points 2-4 in the section "Selecting ...
Queue Assist
The following functions are linked to your vehicle's automatic transmission and comprise the Queue Assist feature. Please note that the lowest speed that can be set is 18 mph (30 km/h), althoug ...
Advanced Sirius settings
This menu function enables you to make settings on certain Sirius satellite radio functions. To access this menu: 1. Press OK/MENU. 2. Scroll to the Advanced settings menu and press OK/MENU. W ...