Brake Support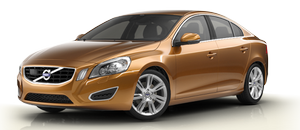 If the risk of collision continues to increase after the collision warning has been given, Brake Support is activated. Brake Support prepares the brake system to react quickly, and the brakes are applied slightly. This may be experienced as a light tug.
If the brakes are applied quickly, full braking effect will be provided. Brake Support also increases brake force if the system determines that the driver has not applied adequate pressure on the brake pedal.
See also:
Auto-brake
If a collision is imminent and the driver has not applied the brakes or begun to steer around the vehicle or pedestrian, the auto-brake function is activated without the driver pressing the brake ...
Automatic standby mode
Adaptive cruise control is linked to other systems such as the stability and traction control system (DSTC). If this system is not functioning properly, adaptive cruise control is automatically ...
Selecting a magnetic zone
Magnetic zones. The earth is divided into 15 magnetic zones. The correct zone must be selected for the compass to work correctly. 1. Put the ignition in mode II. 2. Using a pen or similar obje ...